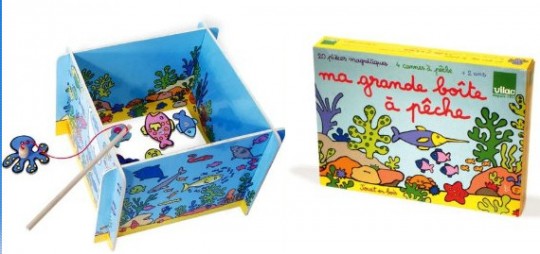 Amazon have a rather random 14% off the Vilac Large Wooden Fishing Game Set, making it £16.80 instead of £19.49
Rather bizarrely, my three year old is suddenly a very big fan of fishing. I have no idea why, but whenever we walk into our playgroup, that's the first game she goes for. The fish end up in her handbag and as part of her repertoire of activities for the day, and it's a bit of a challenge getting her to relinquish the fish at the end of the session. It was so rough, I even made her a set from unused dishclothes, and she really loved those.
This set is quite large at 36 x 36 x 32 cm and is made of wood. The fish and crustaceans have a magnet inside and they attach to the supplied fishing rod for hours of fun. The game is recommended for children over 2.