Thinkpinkblue2 Voucher Code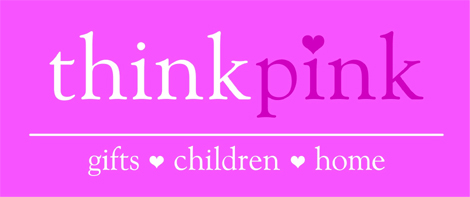 With this Thinkpinkblue2 voucher code, you can get a 10% discount. Browsing away, looking for some really innovative presents, my Playpennies colleague recommended this site. It's really two sites in one - Thinkpink and Blue2.
Click here to use the Thinkpinkblue2 voucher code online
Voucher Code: PP10
Discount: 10% off
Expires: 30th September 2010
The Thinkpink site is, not surprisingly, aimed at girls, while you'll find stuff for boys at Blue2. That said, I did spot a bus on the Blue2 site that would be perfect for my neice!
There's a lovely look and layout to this site. I liked that there was a pocket money section with lots of little bits and bobs for kids to pick up. I spotted some dinosaurs with sound for £4.49 - I had talked my son out of buying one of these at a shop near us at the weekend, as I thought they were over priced at £5.99. Glad that I did! Overall, although I found something suitable fairly soon, I ended up spending much longer on the site just browsing through everything.
The prices are already fairly reasonable, but with this voucher code (that they've kindly given us as an exclusive to Playpennies) you'll get an additional 10% off. Enter the code in the Promotional Code box on the My Basket page - you're automatically taken to this page as well when you click on Buy.