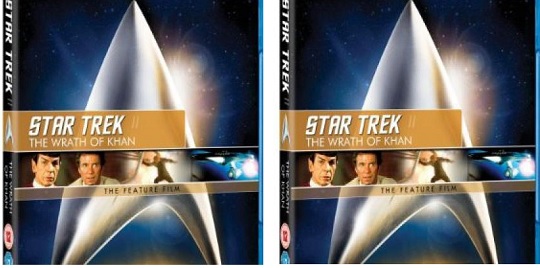 As a Trekkie I could not resist this deal. You can get any one of the Star Trek movies listed below on Blu-ray for a mere £6.95 each. That includes free delivery and a whole lot of awesome fun time. After the debacle with the last Star Trek movie, I am very keen to revisit the reasons why I love the show.
The movies that you will find on sale at Zavvi for this price include Star Trek: The Motion Picture, Star Trek: The Search for Spock, Star Trek: The Voyage Home, Star Trek: Generations, Star Trek: The Undiscovered Country, Star Trek: First Contact, Star Trek: Insurrection, Star Trek: Nemesis, Star Trek: The Final Frontier and Star Trek: The Wrath of Khan.
Of course, the last movie on that list was the one perverted by JJ Abrams along with his ridiculous sexism, but it is still one that gives me the shivers. Those ear worms!
Thanks to oUkTuRkEyIII