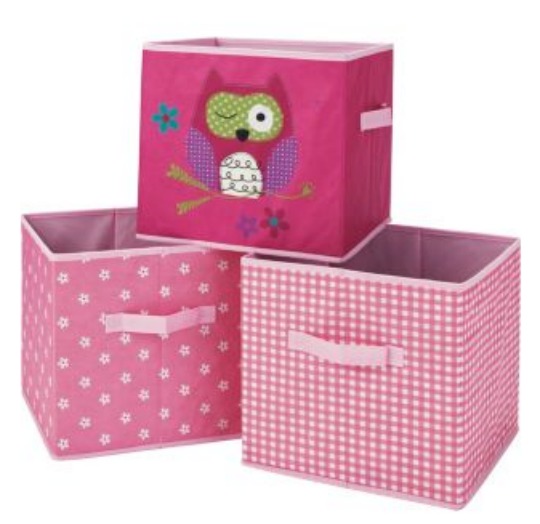 Not sure I would have paid the original asking price of £24.98 for these (ok I wouldn't have!) but £7.99 seems a great price to at least try and keep those toys off my daughter's bedroom floor.
We have ones similar to these already, the canvas style that fold flat that is, and they've been going strong for years. Ours are plain pink and I like these patterned ones- one owl, one gingham and one daisy. They measure 28 cm high, with the depth and width both measuring 30cm. I've just rushed upstairs to measure ours (commitment at it's finest!) and they're the same size, so can confidently say they hold quite a bit.
Good reviews too with a typical reviewer commenting;-
Great storage boxes - perfect for my daughters owl themed room and a good size. I would recommend them
I've had a good look round at Argos stock levels for free store collection and they seem pretty good. They're also in stock for home delivery but that will cost an additional £3.95.