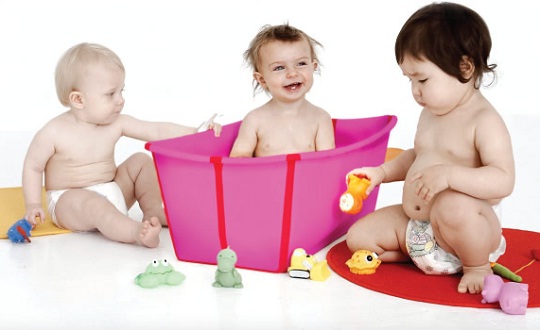 Whitestep specialises in innovative baby products. It isn't stuffed full of items. Instead, the site concentrates on a select few toys, and baby equipment. What I like though is that everything on the site is beautifully made and beautiful to look at. The site is offering PlayPennies readers an exclusive 15% off their ranges for babies and toddlers up to three years old when you apply this exclusive Whitestep voucher code.
Click here to use your PlayPennies exclusive Whitestep promotional code
Discount: 15%
Promotional code: PENNIES15
Expires: 31st of March, 2012
Whitestep sells items from three stylish brands,  bibi, A Real Cool World and Simply Good. These are all sold in the UK through Whitestep, either on their website or with one of its partners.
A Real Cool World might not be a familiar name to our readers, but their best selling product the FlexiBath is. We're reviewed the FlexiBath before - you can read about it here.
I fell in love though with the Create A World toy. If you can call it a toy. I don't think I've ever seen anything quite like this. You can read all about my experiences in this review here.
Made from high-quality felt, this creative play toy has 90 colourful, handmade, easy to stick and remove, playing pieces: animals, vehicles, fairy-tale characters, and many more. It can be hung on a wall or spread on the ground or a low table.