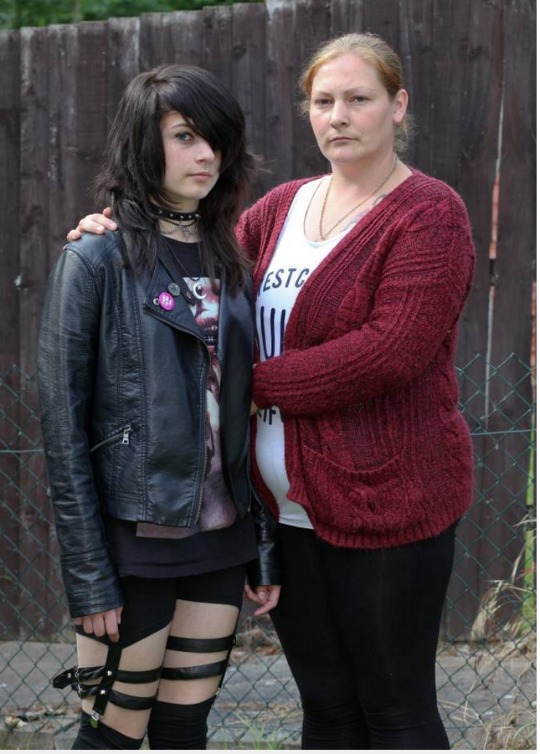 Erin-Anais Hart was attending a charity non-uniform day at King Charles I School in Kidderminster, Worcestershire last Friday when her mother Kaye Warner unexpectedly received a phone call from her daughter asking for a pair of trousers because she had been told to cover up.
Ms Warner questioned the decision and demanded that her daughter be sent home from school.
The deputy headteacher rang and said he didn't like her style.When I questioned him again as to why he did not like what she was wearing and what I should tell my daughter when she asks me why she has come home from school, he replied "she looks like she does bondage".
Ms Warner has since removed her daughter from the school permanently and Erin will be going to a new school shortly. The King Charles 1 School statement reads:
We do not comment on individual cases but would stress that we aim to provide a positive and successful learning environment for our students, free from disruption and distraction, and that includes enforcement of our dress code. Standards are applied even on non-uniform days to ensure that all students are dressed appropriately.
So what do you think about this situation? Did the school overreact in telling Erin to cover-up, or was her clothing inappropriate? Take our poll below and let us know what you think.
(picture credit SWNW, quote from Kidderminster Shuttle)