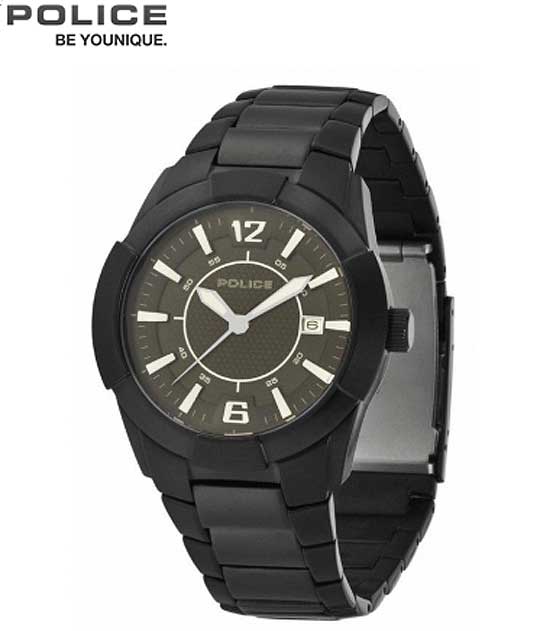 If you're after a watch for an older teenage boy or older man in your life (or just for yourself if you're of the grown-up male variety!) then have a look and see whether this Police watch 'does it' for you - it's usual retail price is £140, but you can pick one up from the Watch Warehouse for £54.99 instead.
Click HERE to take go over to Watch Warehouse
There are only three things my husband will spend lots of money on: cars (but only outright, for cash), golf clubs and watches.  For him, Breitling and Rolex watches are the only way to go, so this Police watch really isn't his cup of tea.
I really like it though - it's simple, it's understated, keeps you informed as to the time and date (the only important watch functions necessary, in my opinion) and is waterproof to 10ATM.
I recently bought my daughter a watch from Watch Warehouse and their service was absolutely impeccable - I was very impressed.  This Police watch will be delivered to you next day, for free, in a presentation box and includes a stamped two-year warranty.
Happy time telling!