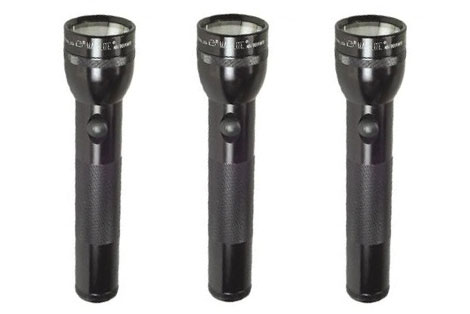 Amazon are currently selling this 26cm Maglite torch for £15.69 instead of £28.75.
It's unusual to get quite so excited about a torch, I know, but when I came across this 26cm Maglite on Amazon I HAD to tell you about it.
You see, I've owned a lot of torches in my time and the Maglites are by far the best of them all.
They are properly tough and are designed to last a lifetime - I know I said Maglites (plural) just now and that's because I own more than one, not because I've had to keep replacing them; I keep one in the car too.
If you twist the front lens, Maglite Torches can be changed from a flood beam, for wide angle lighting, to a high density spot beam with the accuracy to pinpoint a specific area.
Police, security, emergency, medical and fire professionals around the world use Maglites because they're so reliable and durable.  They're water and shock resistant and this particular Maglite comes with a spare bulb in the tail cap too.
The downside is they're expensive compared to your bog standard torch, hence my excitement at finding one for sale for £15 instead of close to £30.
This is an Amazon deal of the week, so this price is guaranteed until 11.59pm on Sunday 17 July.