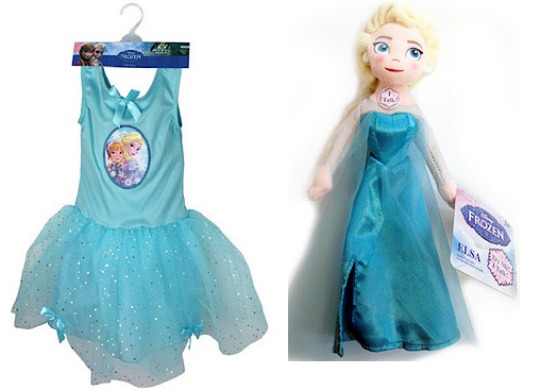 Now is the time to shriek with excitement! A little brrrrrr Frozen head up...The Entertainer has LOADS of new lines coming in, and we are just too excited! I think it's safe to say that a few sell outs will happen especially since we are at that crucial time when we just HAVE to get those Christmas gifts bought! Items start at just £1! Hurry!
Let me start with some cute Disney Frozen Stocking Filler Items that are NEW to The Entertainer and are in stock. The Disney Frozen Glowstick* is just £1 and although it'll last all of an hour or so, it's a cheap price to see that smile on your child's face! Also, for £1, you can get the Disney Frozen Group Mini Poster* or get it with Olaf* or Anna & Elsa* on. Frozen Top Trumps* are just £5 and are highly collectable.
For bigger presents check out these: Disney Frozen Talking Elsa Soft Toy* for just £10 and there's Olaf* and Anna* too. This new Elsa Costume is £12 and comes in sizes Small* and Medium* only. Why not pair it with this Elsa Braid and Tiara* for £13?
Other items include Disney Frozen Frustration Game* for £16 or £20 for this Frozen Moon Chair*.
Most Disney Frozen items can be collected for FREE from your local The Entertainer store or pay £2.99 for delivery.