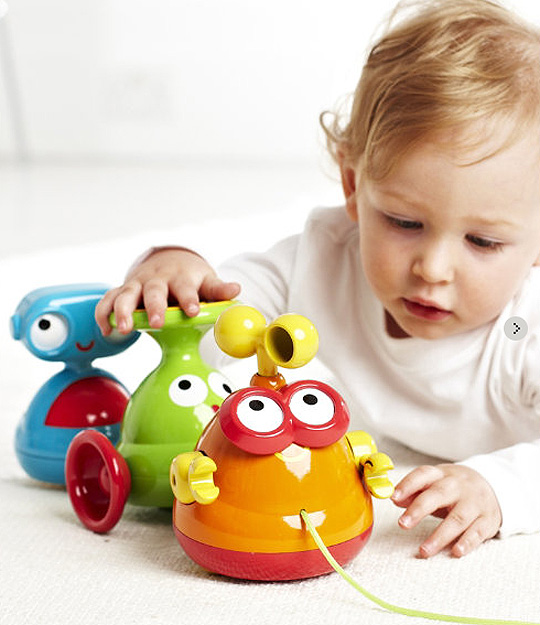 Mothercare are selling these rather cute pull along robots for half price - £7.50 instead of £15.
All of my children loved playing with pull along toys when they were small - I'm not sure what it is about them that appeals to children, maybe it's a sort of 'follow the leader' and feeling important kind of thing.
Whatever it is, you can guarantee that whoever you buy these little pull along robots for will spend many happy hours playing with them.
The three robots are joined together and they spin, click, move and make robot noises. Obviously, to do this, they'll need batteries and the four packs of AAs they require are included.
If you want to pop along to your local Mothercare store and pick up your pull along robots, you can and it won't cost you anything. Or you can pay an additional £2.95 and have Mothercare deliver them to you instead.
Thanks to xposure at HUKD