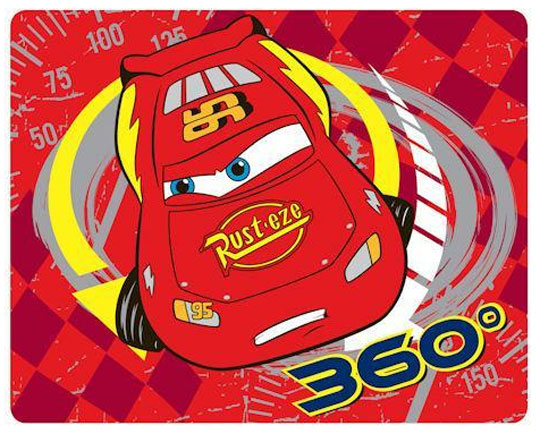 Play are selling this rather cosy looking Disney Cars fleece blanket for £5.99 rather than £9.99.
If you haven't seen the latest weather forecast then I'm the bearer of GOOD news, things are set to get warmer this week; HURRAH!
That said, it's still a bit chilly in the mornings and we know what our summer weather has been like the past couple of years - three days lovely, four days chilly in comparison.
Those 'in comparison' days have me reaching for a fleece blanket to at least tuck my feet under when I'm sprawled across my chaise longue (I don't really have one, but if I did, I'd sprawl on it every evening!).
There are a daft number of fleece blankets in my house - they are just TOO useful!  There are a couple kept in the car to wrap up small people (or big people) when it gets a bit chilly later on during outdoor summer evenings.
There are fleece blankets on the beds and a few spare in the airing cupboard for grabbing as and when; the cats and dog love sleeping on them too - although they're not really fussed whether they're Disney Cars fleece blankets to be honest.
It measures 120cm x 150cm, is washable up to 40C and can be tumble dried if necessary; they dry in less than 20 minutes, though, if you can hang them over a radiator or on the washing line.
Thanks to lucerysmum at HUKD