Debenhams Spectacular ONLINE NOW. Today's Offers Include 40% Off Toys & Kids Wear!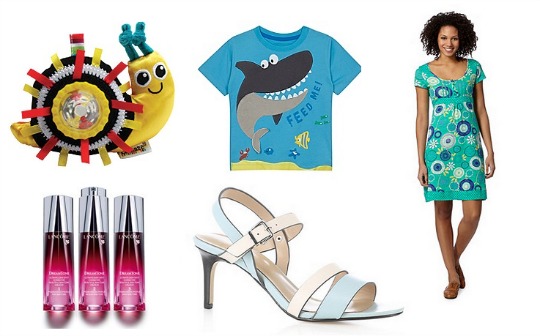 The Debenhams Get Set For Summer Spectacular has started, and there are some BIG savings in this event! It has started online today, and is in stores tomorrow, and although there's up to 25% off just about everything, some of the daily offers are even bigger than that.
Today's offers include 40% off Toys, 40% off Kids Wear, 40% off Women's Sandals, and 40% off all Mantaray Swim and Beachwear. There are loads of other offers that are Half Price, including selected Men's Shoes, Dresses, Bedding. Electrical, Beauty and Fragrance.
Although the blue cross event that has just finished included lots of previous sale items, many of these offers are on the things we need now, like summer clothing and shoes.
As an example, in the kids clothing these 40% reductions, including some designer brands, brings the prices down to supermarket levels, with t-shirts from £3, jeans from £4.20, and summer dresses from £4.80! Definitely worth a look.
To make things even better, Debenhams are still offering a FREE £5 gift card* when you spend over £30 and use the click and collect service.