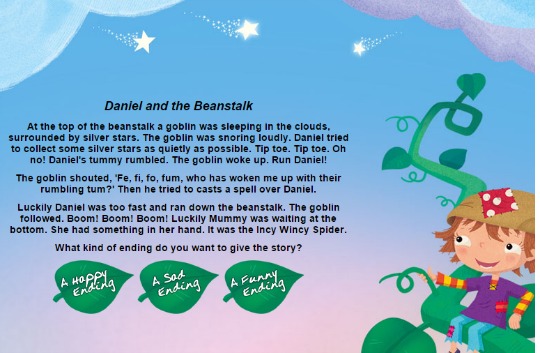 My name is Nada, which is fairly unusual. I used to get so annoyed that I could never get anything with my name on, as it was just not common enough. Nowadays, you can get a name with eighteen different spellings so the shops have no chance in catering for everyone. The Early Learning Centre has a lovely little FREEBIE that is especially suited to those of us with "different" names. It will be equally enjoyed by someone called Ben as it is someone named Olaf.
You can create a personalised story for the little person in your life. It requires a printer, but don't be put off if you haven't got one as most local libraries offer a printing service. Failing that rope in a friend that can print it off for you.
It's really simple to do and it's a nice little activity for those rainy days. You and your little one will go through a few pages selecting options that form their own personal story. At the very beginning of the process, you must enter your child's name to include it in the story. At the end, it's just a matter of clicking print to get your story.
There are also two fun interactive games for you and your child to play on the site too.
Keep up the good work ELC!
Thanks to millarcat @ HUKD