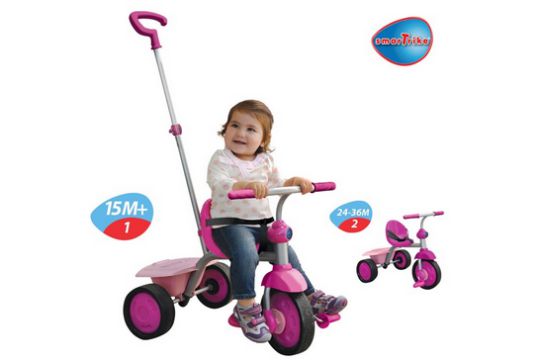 This is a massive saving on the 2-in-1 SmarTrike, as it's 60% off at Amazon making it only £12.04! It's only the pink that is this price, the other colours are still just under £30, so if you like this colour you can get a massive bargain.
This SmarTrike is the one that is suitable from around 15 months, and has a parent control handle that can be removed when your child is old enough to ride the tricycle themselves without any assistance. They are great for toddlers who are learning to use the pedals themselves, and to give little legs a break from walking when they are just starting to test how far they can walk.
Delivery is free on orders over £20 and for Prime customers, otherwise charges will apply, but even with delivery charges this is still a great price.
Thanks to Caroline on Facebook.