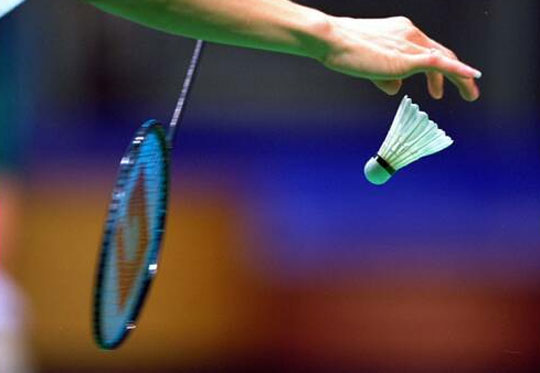 The usual price for this set of badminton rackets and two shuttlecocks is £4.50, you can pick it up for £3.50 - and even though it's only a little bit of a saving, I'm amazed at how cheap this badminton set is in the first place.
It's tennis and Wimbledon time again soon isn't it?  It MUST be, that's why we're having so much rain at the moment!  I've been to Wimbledon - I went with the school when I was 13 and saw nothing but the covers on the courts billowing up and down in the wind and monsoon rain, it was the first time it had rained all day on opening day in, something like, a million years.
I'm pretty rubbish when it comes to playing tennis, even my youngest son (who turns six in three weeks) beats me when we play Wii tennis, but badminton...NOW we're talking!
OHHHH yes, I'm pretty mean when it comes to firing those little flighty shuttlecocks back at my opponent - I'm just waiting for Nintendo to bring out Wii Badminton and I'll even the Wii Play score with Edward, there'll be NO mercy!
You don't need a net to be able to enjoy badminton (although you could always get a bit Heath Robinson and make one if you really have to have one) - you can just pack up your badminton rackets and shuttlecocks and play on the beach, in the park or just hold matches and tournaments in your own back garden; fabulous
Thanks to wishihadadonkey at HUKD