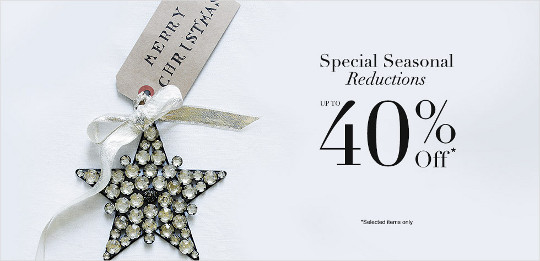 It may well be too late now for Christmas, but it's never too late to start saving for next Christmas, is it? The White Company has up to 40% off on a range of seasonal things, and with the code below you'll also receive free delivery.
Discount: Free Delivery (Valued at £4.95)
Expires: 23 December 2012
Promotion Code: AB634
In the clearance section there are Christmas offers, including games, cards, gift tags and so on. There's also clothing starting at £15.40 and bedding with up to 75% off, making the prices start as low as £10.
It may seem a little ludicrous to still be buying Christmas decorations that will only arrive after the day, but I'm really keen on doing an advent calendar for next year that has a tree decoration in each day, and this would be a perfect time to stock up for that! It must be so wonderful to be prepared for Christmas! I may get it right one year!