Upper Canada Soap Products Review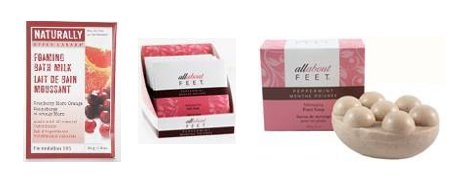 A company called Upper Canada Soap recently sent us a sample of their Vanilla Fig Foaming Bath Milk, and we sent it straight off to PlayPennies Mum Kelly to review for us.
Most mums we know would love the chance to just soak in the bath for a few undisturbed minutes (or is that hours or even days!) so we were keen to hear what Kelly had to say.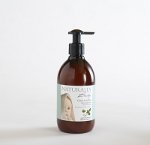 Upper Canada Soap started 40 years ago and has been drawing upon the natural surroundings in Canada for inspiration. To date it has over 2,000 bath and body products in its range. These products use natural botanical ingredients and extracts and leave out harsh chemicals and preservatives. They are also not tested on animals, and all are produced in Canada before being transported to more than ten countries around the world.
We asked Kelly to review the Vanilla Fig Foaming Bath Milk. This is a 50g sachet and retails at around £2.50.
Upper Canada Soap say that the fragrant milk moisturises your skin, leaving you feeling fresh and re-energised.
"The perfect way to relax and unwind, this mineral-rich soak purifies and detoxifies hard-working muscles as your mind drifts off; relaxed by the aromatherapeutic ingredients."
So what did Kelly think?
H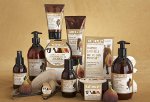 er first impressions were good. She thought the packaging was nice and natural looking and that the wrapping was classy and nicely put together.
"The fragrance" says Kelly, "was an interesting combination and when I stuck my nose in the packet it did smell very nice. The blurb claims it is a mineral rich soak to rehydrate and refresh to skin, so I was full of hope as I emptied into my warm running bath (as per the instructions) and prepared to sit back and enjoy (also as per instructions)."
Kelly likes a foamy bath, so she was rather disappointed in the distinct lack of foam.
"The 'foaming bath milk' labelling really did suggest the product would be right up my street. Er, wrong. It did not foam one bit. In fact, so lacking was the foam it actually made me laugh. Ruined my bath, but made me laugh."
At least she had a sense of humour about it, but what is unfortunate is that as soon as the product hit the water, the fragrance disappeared too.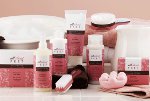 So, all in all, that's not a great review for the Vanilla Fig, which is slightly worrying for the other bath milk options of Pressed Olive Avocado, Cranberry Moro Orange and Warm Honey Nectar – all of which sound fantastically luxurious, and sadly I can't seem to find any other customer reviews on it.
And Finally...
As a company that has been in business for forty years, one would think that the rest of their product range must be somewhat more promising. In the UK we can currently buy the Naturally range, and the All About Feet range.
Naturally includes wonderful sounding fragrances, such as Warm Honey Nectar Nourishing Hand & Body Lotion, Pressed Olive & Avocado Whipped Hand Repair Balm, Soothing Mint Lime Gentle Baby Wash, and the Wholesome Soap Bar Collection.
The All About Feet range includes all the pepperminty goodness you'd expect: Peppermint Feet Soothing Foot Cream, Peppermint Cooling Leg Rub, and Peppermint Feet Cracked Heel Treatment.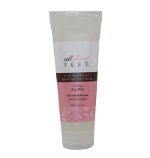 What does count in it's favour is the fact that the ingredients are 97% natural, using botanically active ingredients, while remaining free from Parabens, mineral oils, SLS, and synthetic dyes.
Tinted bottles give an apothecary feeling to the products, while preserving and extending shelf-life, which is essential for a Paraben-free product.
Unlike beauty products from a few other sources, it is also a relatively affordable range, assuming you're happy with your purchase once you've tried it.
Unfortunately, Kelly was not.
Her final verdict was simple, really: "Not impressed!"
Amazon, which is where we can currently buy them, and all the links above lead, is currently having a sale on these items too, so if you do want to try them out, you don't have to do so at full price.