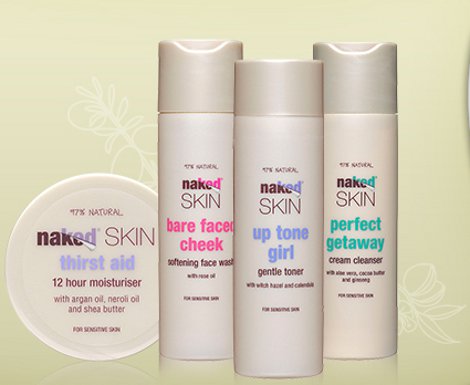 As Spring lurks stealthily around the corner, not quite here but coming, it's time to throw off the shackles of winter and prepare soul and body – or face – for the new season.
I must admit that during the cold winter months I find tearing myself off the sofa at bed time hard enough without still wanting to subject myself to a three-part beauty routine. That changes as the temperatures improve though, so I was keen to see what our PlayPennies mum Sandra thought of the Cleanser, Toner and Moisturiser we sent her from Naked.
"I haven't had a three-step cleanse, tone and mositurise skin care routine for YEARS so this was like revisiting an old friend," Sandra told us.  She added, "All of the products are lovely," which is no big surprise as everything we've used from Naked Body Care always has been.
Sandra tested the sulphate, paraben and petrochemical- free Naked products herself and then passed them on to her teenage daughter to try.
"Rapidly heading towards 40, I decided to give these products to my teenage daughter to try too - would they work just as well on young skin which is prone to breakouts and slightly more oily than mine?"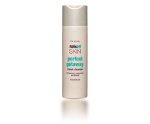 Sandra was happy with the Perfect Getaway Cream Cleanser (£4.49, 200ml), the starting point for any good skin care regime.
"The cleanser is wonderfully creamy, not too thick and not so runny that it runs off the side of the cotton wool pad."
Our testing mum felt it did a good job and commented, "I don't wear much make-up, as a rule, but what was on my face was removed easily."
The Perfect Getaway Cream Cleanser ingredients include aloe vera which is used to sooth and hydrate, cocoa butter for its softening properties and ginseng for radiance.  The cleanser, along with the toner and moisturiser, is fragrance free, alcohol free, suitable for sensitive skins and has been dermatalogically tested.

Kim, the teenage daughter, wears a lot more make-up than her mum, "At some point she'll learn the art of less being more," sighs Sandra, "the cleanser coped with all of that admirably, although it took two goes to get it all off - isn't that always the way with a ton of black eye liner and mascara though?!"
Next in the process was the Up Tone Girl Gentle Toner (£4.49, 200ml)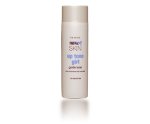 "The toner was fabulously cool and refreshing; it removed all traces of the cleanser and my skin did indeed feel taughter after using it, but not in an unpleasant way which can happen with some toners," says Sandra.
Of the toner, Kim says, "The toner was nice to use, made my face feel really cool and fresh and didn't take too long to dry."
The Naked Skincare products had what Sandra called a 'familiar smell', but it took using the moisturiser to finally pin down what it was.
"The smell is very much like Savlon! Now I know that sounds like it should be a bad thing, but the new Savlon (not the stuff my mum used when I was a kid) actually smells lovely - very fresh, very 'clean' and very light.  It's almost fragranced but not, at the same time."
Sandra is rather picky about the smell of whatever she puts on her face, she says, "I mean, it's right under your nose for hours and if it smells horrible then it's a no-no for me, but the Naked Skincare range gets a thumbs up in the smell department."
The magic ingredient in the Uptone Girl toner is witch hazel, it helps to condition the skin and is very effective at removing those last traces of makeup.
Sandra confesses to being equally demanding about moisturisers. She likes them to feel luxurious, thick, creamy and smell nice too whilst at the same time mustn't leave her skin feeling greasy or suffocated.
With starflower, neroli, argan oil and shea butter as ingredients in the Thirst Aid 12 Hour Moisturiser, that shouldn't be a problem.
From her list of requirements Sandra admits, "It's a tall order I know and is why I have been through more moisturisers than I care to mention."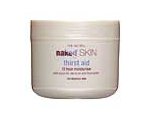 Kim agrees, "I love the Thirst Aid 12 Hour Moisturiser (£7.49, 100ml), it leaves my skin feeling smooth for a long time. It's not greasy, smells nice and is absorbed quickly."
Both mum and daughter were very happy with the ethics behind the Naked range.
Kim is impressed and hapy that all the Naked Skincare products are vegetarian and vegan friendly, especially as she's considering becoming a vegetarian.
So, Mum's final thoughts on the Naked Skincare cleanser, toner and moisturiser?
"All of the Naked Skincare products are wonderful but my favourite is the moisturiser; it ticks all the boxes, what more can I say!

It meets my demands, doesn't contain anything horrible, isn't tested on animals and the price is fabulous too. My search for the perfect moisturiser could well be over!"
Naked Skincare products can be found on the Naked website, or at Boots.