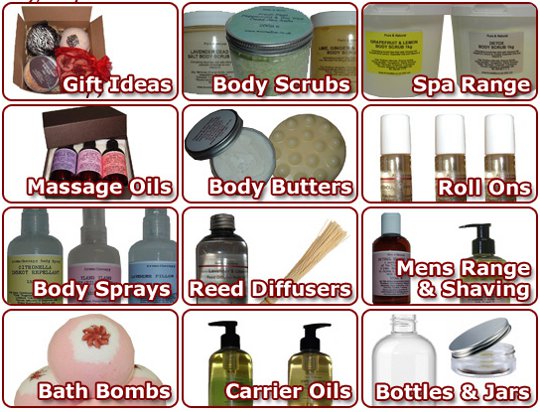 There's 10% off bath, body and home fragrances at Aromabar for the next two and a bit weeks.  That's a great opportunity to stock up on those Christmas fragrances, stocking fillers and something different than your local pharmacist stocks.
Come out smelling like roses with 10% off at Aromabar
Discount: 10%
Valid On: Everything, including sale items
Discount Code: PPXMAS
Expires: 31 December 2011
Aromabar has pretty much everything you need to treat yourself or someone else this winter. Their gift sets offer six pack aromatherapy bath bombs for £8.10 with the discount code, or
If your house gets stuffy with all the windows closed in the winter, this Reed Diffuser Set with fragrances such as Christmas Spice or Lemongrass and Lime could freshen up your living space for just £7.19.
There's a great range of body oils in different fragrances for £3.59 and there's even something for the men, like Cedarwood and Lemon Shaving Soap or natural shaving oils.
Shipping rates start at £1.25 and go up to £8.95 for purchases up to 10kg, although over 10kg will be free of charge.