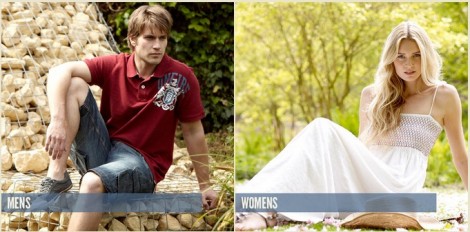 Use this OnFire clothing promotional code to get 25% off your order. The site also has free delivery to the UK. OnFire sells men's and women's clothing, footwear, accessories, and underwear/nightwear.
Click here to use your OnFire clothing promotional code
Discount: 25%
Promotional code: BUY8
Expires: unknown
To use the code, you need to go to checkout. But, it is OK, you enter it on the first page so you can make sure it will work before you've wasted too much time. You will need to enter your email address first, but that's all. You can enter the rest of your personal details once you've made sure the code works.
Sadly, for me, it does work. I tried it out again on the OnFire Women's Straw Hat I bought a month ago using the 20% off promotional code. It took the price down from £10 to £7.50. OK so that's only 50p less than I actually paid but I am still slightly irked!
Thanks to heyjude at HUKD!