I'm whispering this. so check over your shoulder before you read, and don't repeat it, but rumour has it that all womens' sale items in-store at M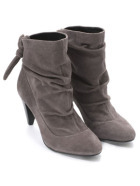 onsoon will be reduced to 70% off today.
As yet there's no sign of an online sale but I'll be refreshing my browser repeatedly because I'll be surprised if sale fever doesn't spread to Monsoon's website by some magic coincidence.
Thanks to the intrepid bargain-hunting explorers over at Hot UK Deals, we are reliably informed that these ludicrous savings are also rapidly spreading to other Monsoon departments.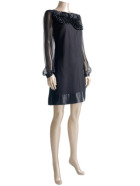 There's only one thing for it. Call in a sickie, blame the snow, drop the kids to Granny's... in short, do whatever you have to do to hightail it to your nearest branch of Monsoon today. I highly recommend getting there early to beat back the crowds and you'll probably need a Grande Vanilla Latte on your way, you know, just to build your strength.
Thanks to nat1217 on HUKD