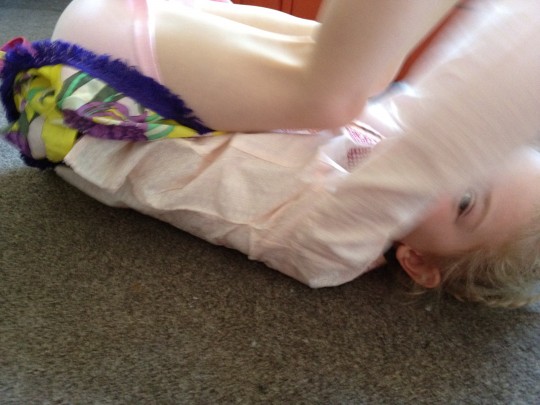 Each week my daughter reviews an item or two from the latest Half Pint Chic sale and each week the clothes seem to get better and better. This week the Half Pint Chic sale is for Egg Baby and wow, these clothes are loooovely.
The first item my daughter chose was the Voile Indian Shirt in pink. The picture on the site doesn't do it justice. There is this soft, light pattern across the fabric that is beautifully complemented by the embroidery in a darker pink colour. The shirt is 100% cotton and drapes like a dream.
The wide sleeves make Tabitha look like a princess and she did plenty of swooping and dancing while wearing it. She said that it made her feel like she could dance like a fairy. And I have to admit, even though I am biased, that she did look a bit like one in this top. The quality of the fabric and the cut make it well worth the fabulously reduced £15.99 price tag.
The next item is the utterly stunning skirt which is made from silk and has an orchid pattern on the fabric. The underlay is pink and the tassels in a lovely purple with a sweet little bow detail at the waist. This comes in two colours and Tabitha spent ages trying to decide which one she wanted. I was surprised when she went for the bolder colour but, as you can see in the pic, it really worked.
The skirt is a charmer and one that I would buy two of in a heartbeat. Just look at how the elasticised waistline fits so snugly – this is especially great for little girls who have tiny waists like mine – and the extra bow adds more security too. And the lining of the skirt is actually a pair of pink shorts! Awesome.
I have to admit that, thanks to Half Pint Chic, I am starting to see why people go designer for their kids. I still wouldn't pay the full prices (thank goodness for this site, then) but the quality, the cut, the way they look when worn, all these factors together have me smitten.