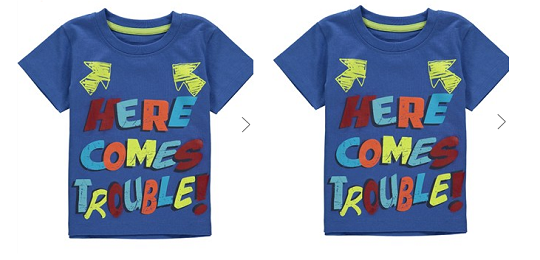 Matalan has launched a new children's range of clothing and have popped their prices down so that they can get them a bit of publicity. You can take advantage of this and get a nice range of boy's t-shirts for only £2 per shirt, which is pretty darn thrifty if you ask me. And before mums of girls wander off, many of these shirts are perfectly fine for girls too. Honestly!
Some of the shirts such as "World's Best Son" are clearly for a boy, but those that say Caution! This Child Is Wild are as suitable for girls as for boys and frankly their being classified as boys is annoying because it is probably due to their colours. Girls only wear pink right?
There are eight tees included in this low price and all of them are only available in sizes from three months to five years. It does exclude the older kids somewhat, but those of you with young uns will appreciate it.