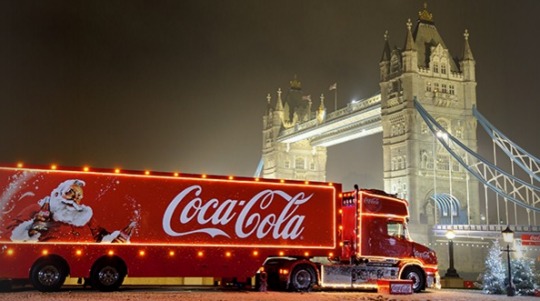 That's it! It's officially the Christmas Season when the Coca Cola Christmas Trucks start appearing !  Want to know when the super festive tour will come to your town? Well the dates have just been announced so click on the link below to see when they are coming to your town:
It looks as though there will be a few freebies given away, plus some cans of Coca Cola, and the chance to get your photo taken with the huge iconic lit up trucks, complete with the original Coca Cola Santa image on the side.
I've never managed to make it although the tour does come to the nearest city to us, and from what the rest of the team tell me I am missing out on a lot of excitement! I think I might just have to make the effort to take the children this year, although I think I might enjoy it just as much as them.
If the Coca Cola Truck isn't coming to your town then all is not lost as there is also a competition to get the truck to come to your town as a prize! Click here for more information on that competition.
#holidaysarecoming