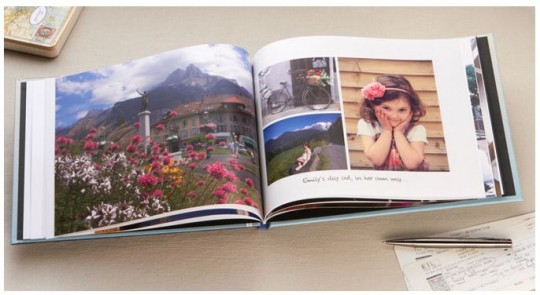 With Christmas just around the corner, there's no better time to reflect on the year that's been and start putting together a photo album of it. Or perhaps you're thinking about Christmas presents for those who already have everything they want or need, and don't know what to get for them? Well, I recently ordered a square soft cover photobook from Photobox* and I just love it. I particularly go for the soft square cover because they're light and I now have a nice set of them.
Once you have all the photos you want set aside in a folder, you can easily upload them to Photobox, from where you have pretty limitless options for layout and design. You can add captions to each picture or you can just add them to the page as a general text on the page. Some of my pictures were from Instagram or Facebook uploads, so they had text and comment written on the picture themselves, and they came out nicely too.
Photobooks can be anything from 30  to 100 pages, and you can add just one photo or a whole page full of photos to each page. This is really useful if all your pictures are from social media sites like Facebook because their quality is quite low. A lot of my pictures were just from my phone, and while there's a warning that your image quality may be low, they still looked great as small pictures on the page.
I also love that you can personalise the spine so you can say what album it is, like 'Summer 2013' or one of mine, 'Five Southern African Countries Tour'.  It makes it feel like a real book.
The paper is thick - 170gsm gloss paper - which makes it a little more enduring that printed photos.
I've always put a lot of effort into my photo albums, but I've switched to photobooks over the last few years because printing out 100 - 200 photos, buying an album that fits that many, and making a memory out of it takes a lot of time, money and space. The photobook are tiny, I have about 400 photos in one 75 page album, and they'll stay with us for life, rather than my beautiful albums which now take up boxes in the garage.
I love these, and think they make fabulous gifts too. Photobox currently have a sale on Photobooks with the 30-page square photobook selling for  £12.74 instead of £16.99.