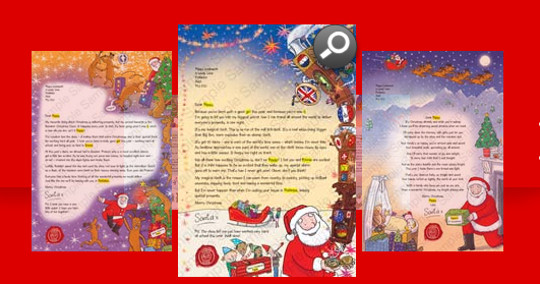 It's that time of year again, where the Letters From Santa campaigns start trickling through. I'm not sure if I've just not been noticing them, but this is the first I've seen for the year! The suggested donation is £5, which is a nice price for supporting a good charity, and getting something the kids will love in return.
The NSPCC's Letter from Santa will bring a little extra cheer to a little one this Christmas. You complete the child's name, age, gender, best friend's name and a few other details. You can also select a 'thought' from Santa, from 'The elves tell me you won't be at home this Christmas. Don't worry.I'll still deliver your presents", to "I hear you have a new little sister", to "I see from  my list you have moved house this year", all the ideas will really make your little one think Santa is watching!
You can choose to have the letter in Welsh or English and you can also have it sent internationally, which I am really happy about as that's a fantastic replacement for gifts for family abroad - with the rise in postage each year, our gifts abroad have become smaller and smaller - this will still be loved, despite just being in an envelope! They will ask  you for extra to cover postage, which is fair enough.
You still have to enter your own information and sort of 'register' on the website, but it's just a few clicks and info and you can opt out of any further communication if you wish.