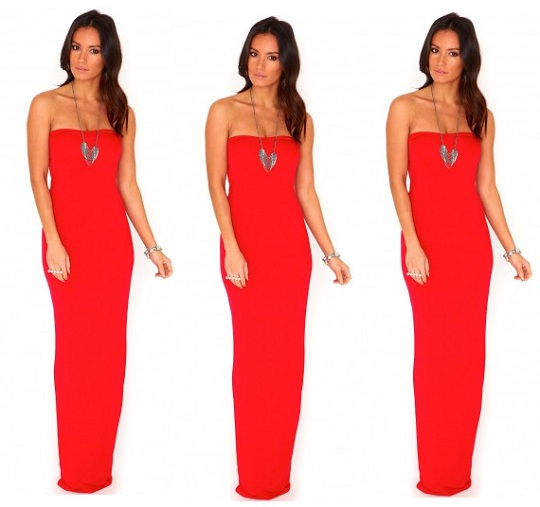 Save 60% on this Philippa Bandeau maxi dress from Misguided. Previously £12.99 this gorgeous, sleek dress has been marked down to just £5.19. Delivery will be charged at checkout. You can choose from Misguided's  'Saver' or 'Standard' delivery options. 'Saver' will cost you £1.95 and your parcel will take up to 5 working days, while 'Standard' will cost you £2.95 and your parcel will take from one to three working days to get to you.
'Tis the season of the Christmas party! Looking for sleek, sophisticated and casual all in one? Look no further! This beautiful bandeau maxi dress will quickly become your party favourite, as you team it with a fabulous jacket and heels. You can't go wrong with a dress as simple yet stunning as this one!
The Bandeau detailing with elasticated bust gives your silhouette definition while not clinging too tightly to your curves. The dress's approximate length is 135cm/53" based on a size S/M and its made from 95% Viscose and 5% Elastan.