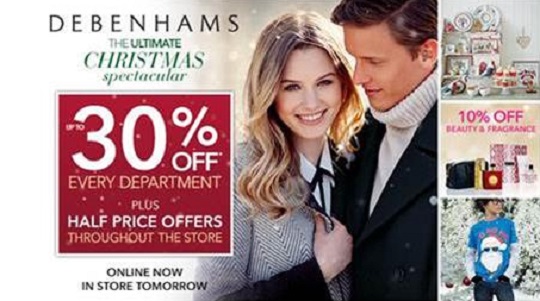 Debenhams is going to be offering up to 30% off in every department in the ultimate Christmas spectacular event including additional half price offers throughout the store. You can find this offer running from tomorrow 09 December 2013 until 15 December 2013 so stay alert!
This is a whopping deal and certainly one that should have all you Debenhams fans salivating at your keyboards, ready to take on the online savings. The offer is only valid from tomorrow and the additional voucher codes and discounts will be revealed throughout the week. Please do stay alert as I have it on good authority that there may be another 10% off voucher code on Wednesday!
You can find some stunning Christmas gifts and clothing at Debenhams and this may be a good chance to get all that shopping out of the way.