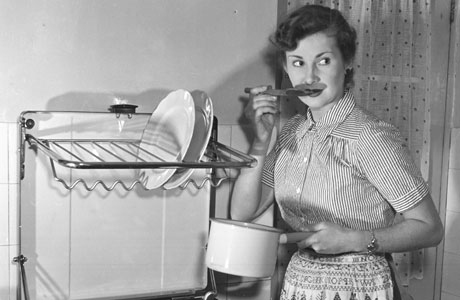 If you're looking for a really unusual and heartwarming gift for Mother's day then I may have discovered something that's just perfect. This book, "How to be an Amazing Mum when you just don't have the time" is packed with delightful humour and ideas without coming across as patronising.
Written by Tanith Carey, the book covers pretty much all the subjects that face frazzled mums and offers up ingenious ways to solve common parenting problems. My personal favourite is to invest in dimmer switches, so if you just can't keep up with the cleaning, dim the lights and you won't notice the mess as much. Pure genius.

While it certainly doesn't advocate bad home hygiene, the book does have some unique factors that make it worth a read. That doesn't mean to say there aren't any negatives. Some points like "get a pantry" are just not feasible for those parents that endure flat life or don't have much space to begin with.
However, if you can just skip over those bits that don't match your lifestyle, then you're looking at a guide to life as a parent that's extremely easy to access. The entire book has been laid out in bite-sized chunks so you can snap up a solution in seconds. This shows a lot of forethought in the creation of the book, making it perfect for the frazzled mum who's likely reading the book while brushing her hair, making breakfast, dressing two kids and cleaning the loo at the same time!
If you're facing two kids about to hit tantrum point on the school run, Tanith Carey has a bite-sized titbit of advice for you to snaffle in seconds. I particularly liked the section on Seven Deadly Sins of Time Strapped Parents. I saw myself in there so often that I wondered if I should get a star chart instead...
Even if you feel as if the book highlights your lowlights more often than not, I didn't feel as if I was walking away from each reading despondent and depressed. Instead, the advice was clear and concise and, most importantly, logical.
Overall I felt that this book offered up really good advice in a simple and straightforward manner. It tackled the big issues clearly and concisely without patronising you and sometimes made me go "Aha!", which is always a good thing.
If you are looking for a lovely gift for your mum-to-be or partner, or perhaps a friend that's juggling kids, then this is definitely worth getting. A complete winner for the Mother's Day present pile.