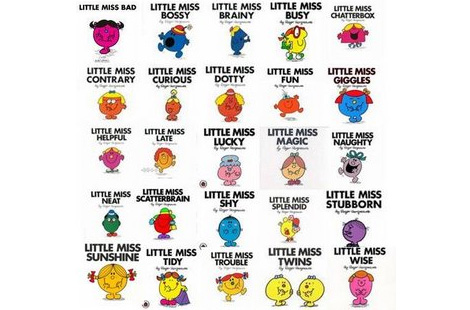 Red House currently have an offer on this Little Miss Book Collection, they're selling it for £19.99 instead of the £65.67 list price.
Thirty three fabulous Little Miss stories make up this Little Miss Book Collection, which means you'll be paying around 60 pence for each one.
That's a pretty good deal in my book, when you consider they cost at least £2.50 when you buy Little Miss stories separately.
I'm not sure how Roger Hargreaves did it, but boys enjoy reading the Little Miss books just as much as girls and girls enjoy reading the Mr Men books just as much as boys.
The Little Miss Book Collection comes with its 33 books all nice and neatly stored in a presentation case – Little Miss Neat is very happy about this.
Little Miss Tidy, on the other hand, is willing to bet you a tenner that your kids won't put them away back in their case once they've finished reading them – if my kids were are anything to go by she's probably right.
Thanks to sammywab at HUKD