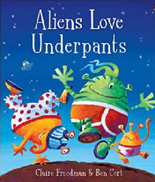 I admit it, I'm a tech-geek and adore all things gadget but you can't beat time with a sleepy child, all tucked up and cosy in pyjamas, totally absorbed in a storybook at bedtime (or anytime actually); good old-fashioned books with paper pages, that don't have a microchip, don't beep at you and don't require batteries that aren't included.
So imagine my DELIGHT when I dropped in on Amazon today and saw 1000s of their childrens books with up to 50% off; not just kids stories either we can get in on the act and snaffle a few good bedtime stories for ourselves.
With so many books to choose from you really could end up having trouble just choosing a few; there's something for all ages and everything from timeless classics like 'Where the Wild Thing Are' and 'Each Peach Pear Plum' (do you remember that!) through to hilarious new stories such as 'Alien's Love Underpants!'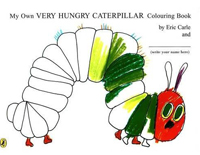 You're not limited to just reading books either - activity books, sticker books and colouring books are all waiting for your child's creative input.  If you've not come across the 'My Own Very Hungry Caterpillar Colouring Book' then a word to the wise....order one for yourself as well; it's just too wonderful not to have one of your own to colour in too (I love mine!)
Choose the Super Saver Delivery option and delivery will be free; you could use the money you would've spent on postage to buy another book...well it was just an idea!