Fitness Freebie: Slendercise Sessions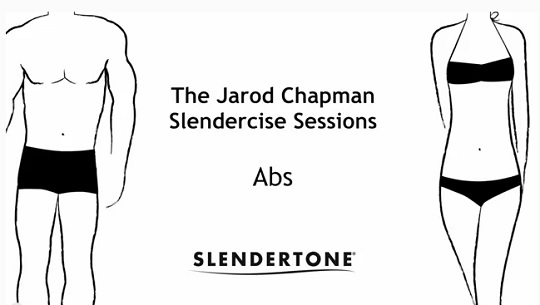 Slendertone and celebrity personal trainer Jarod Chapman along with the help of two fellow bloggers Simply Hayley and The Chap Blog bring you a new fitness video and you can get it on Youtube for FREE, washboard stomach on its way!
This year the Slendertone team are introducing a new way to get in shape and finesse the body Mother Nature gave you, The Jarod Chapman Slendercise Sessions (it's a bit of a mouthful I know but it'll be worth the effort on the beach this summer).The Slendercise Sessions offer a series of fun and easy-to-follow toning routines, which you can do in the comfort of your own home and they were made with mummy blogger (Hayley) and male grooming blogger (Michael). The first in the series, available now, is Abs.
If you want to have a quick look first click here to go view the teaser video which is less than two minutes long just so you can get an idea of what it's all about. After that you can set yourself some time to watch the full video and get a proper workout.
These videos of Hayley, Michael and Jarod in action are awesome, please go take a look and get working on that beach body before summer starts!
You can also have a read of how Hayley and Michael found the filming of these videos:
http://simplyhayley.com/blog/i-was-in-a-fitness-video/
http://www.thechapblog.com/2013/03/the-beach-body-you-deserve-coming-to.html