Family Freebie: The Little Book Of Fitness @ Yakult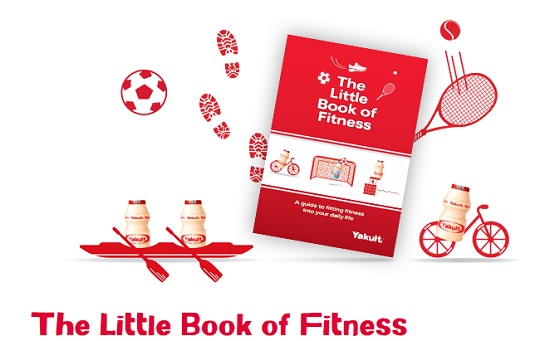 The Little Book of Fitness aims to inspire people to kick-start a healthier lifestyle by getting active.  The festive season has been and gone and left some of us a little worse for wear. Kick-start the new year and your body with a little help and some great tips from the experts and it's all FREE and for nothing, awesome.
It might be little... but there's a lot inside! Download The Little Book of Fitness now for your introduction to a wide range of fitness activities, there's everything from competitive sports such as tennis, hockey and football, to lifestyle activities such as gardening, walking and yoga. With expert tips and exclusive interviews throughout, it's the perfect guide to fitting fitness into your life and it's free!
It's difficult to get into a training or fitness programme but this little book is there to help with a range of tips from some of the nation's leading sporting organisations and experts. There are exclusive interviews with the GB Rowing Team, England Hockey and Royal Ballet; a comprehensive 'at home' workout from British Military Fitness and so much more. Go download it quickly while it's still on offer.