Vaseline Cocoa Radiant Review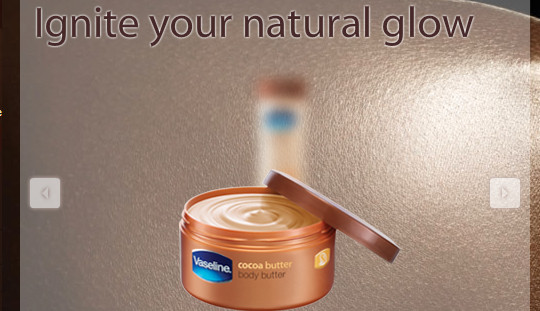 Looking out the window right now, it feels like the biggest con in history, but the truth is, summer should be coming soon. And what smell is better for inducing thoughts of lazy summer days on the beach than coconut? Well, this isn't quite coconut, but it's still reminiscent. What am I on about? Cocoa Radiant from Vaseline.
We were sent the Rich Body Butter, Vitalising Body Gel Oil, Rich Feeling Lotion and Lip Therapy to review.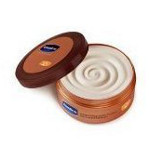 The Rich Body Butter (£7.24)is a gorgeously rich moisturising cream. It is thick but not too thick, and spreadable without being runny. It is oily, and leaves a bit of a 'film' but not of the type that it would cause oil marks on paper or anything. It's solid but not hard. I honestly cant think how to describe it any better. I've also been trying really hard to pinpoint the smell. Initially I thought it smelt like Bailey's liquor. My husband agreed, but having been sniffing it for a while, I think it's  more like cocoabutter - that proper beach smell.
The Body Butter stays on your skin for a long time, and definitely leaves it feeling moisturised.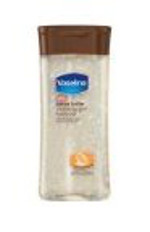 The Vitalising Body Gel Oil (£6.80 for 200ml) contains pure cocoa butter and pretty much smells like cocoa butter! It's a bit of an odd one, this one. I wasn't sure at first if it was a bath gel or what, but actually, you put it on after your bath or shower. As they say on their website, showering and bathing causes the natural oils on our skins to be lost. What this one does is 'lock in' the moisture so that you're not left feeling so dry and tight skinned.
If you're having a bath and going to bed and you're not too fussy about your sheets, this is a good one. It certainly makes you feel well oiled. It leaves your skin really smooth and soft feeling, but it leaves a film on everything. Perhaps my skin's not dry enough for it to absorb, but I found that it didn't absorb, and as a mum of two I certainly don't have time to hang around waiting for my oil to sink in. Despite leaving my skin soft, this wasn't a favourite for me.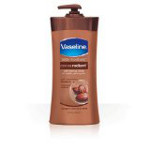 Next up is the Rich Feeling Lotion 600ml (£7). It is a rich feeling lotion for sure, and is a lot better than the gel. It absorbs faster, which is essential for me. The Lotion also leaves your skin feeling soft and smooth. It has some 3-layer science behind it too. Apparently the Stratys-3 has a three layer approach to deeply moisturise the skin deeper than the surface. I could also 'feel' the cream on my hands later on, but without the residue. That's been especially nice in the biting cold weather.
The only negative for me is the Bailey's like seriously strong scent. It does fade a little, but even an hour later I can smell it. I find it quite overwhelming actually, but that will very much be personal choice.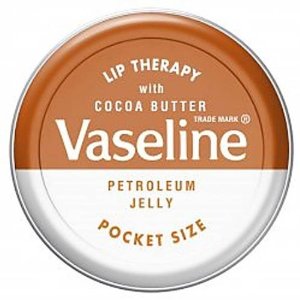 The Lip Therapy*(£2.19)  is a petroleum jelly which smells like the rest of the range, and is a thick Vaseline like jelly. It does a good job of coating your lips and does seem to lock in moisture and make your lips feel super soft. It comes in a small pot, but a little goes a very long way, so it should last for some time.
The Good
It's a good amount of lotion for the price

It all lasts pretty well. Very well, in fact.  A little goes a very long way. 

They're a well known and trusted brand

Vaseline products are readily available

They do what they are expected to
The Bad
The fragrance is really very overwhelmingly strong and if you're not into cocoa butter, this will be hard to get on with.

I still stick to the 'if I can't pronounce it I don't use it' principle for my kids, and the list of chemical ingredients in these products is a long one. 

The oil isn't my kind of product. It leaves a lot of residue. 
The Verdict
I won't personally be rushing out to buy more, I'm afraid, but in defence of Vaseline, I'll say try it for yourself, because it's not expensive, and it does what it says on the tin. It's just for me and mine, our skins are so fussy, we get eczema from everything. If you love that beach smell, you'll love this. It's worth trying, but it's not for me.