Pregnacare® Conception Tablets Just £7.97 @ Tesco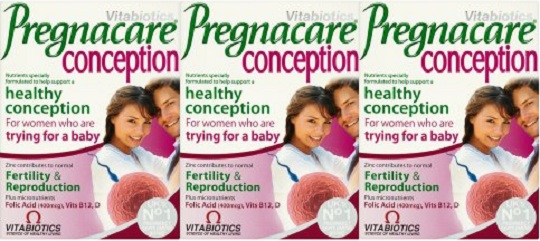 The 'Tesco Loves Baby' event is back until 16 September with amazing savings across brands catering for pregnancy, babies and toddlers. For example these Pregnacare Conception tablets have been marked down to just £7.97! Alternatively buy any three specially selected products (including these Pregnacare tablets) and you get the cheapest product for free! Order online and collect at one of Tesco's 1 000 stores nationwide for free.
If you've decided to try for a baby, you need to prepare your body and ensure a healthy diet and lifestyle to maximise your chances of conception. Pregnacare Conception tablets are designed specifically for women who are trying for a baby and contain nutrients specially formulated to help support a healthy conception. They're slow release, gentle on the stomach and contain no gelatin, artificial colours, preservatives, salt or yeast and are gluten free.
Pregnacare Conception provides all round nutritional support and contains a comprehensive, carefully balanced formulation of micronutrients including Folic acid, Vitamin B12, Zinc, Magnesium and Vitamin D. All of these contribute to normal fertility, reproduction and normal cell division.