9 Packs Of Huggies Pure Wipes £7 @ Mothercare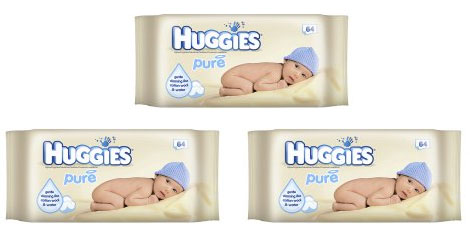 Mothercare are selling boxes of 9 packs of Huggies Pure baby wipes for £7, instead of £9.99.
If you're still in the baby/toddler phase of parenthood then you're probably never more than six feet away from a packet of baby wipes.
I'm here to tell you that that is unlikely to change for many, MANY years to come!
I don't have babies any more but my household still gets through an obscene number of baby wipes - they are just too handy not to have around.
We have baby wipes in the all of the bathrooms, they are great for taking make-up off AND cost less than cosmetic wipes, there are wipes in the kitchen and a couple of packs in the car.
As far as babies are concerned – these Huggies Pure wipes are designed to clean with the same level of gentleness as water and cotton wool, are approved by the British Skincare Foundation, are pH balanced and perfume and alcohol free.
There's no limit on how many you can buy; you can have them delivered to your home OR arrange for in-store collection - the world is your baby wiping oyster.
Thanks to Harry_Potter at HUKD