1500 Litres Of Milk On Free Milk Friday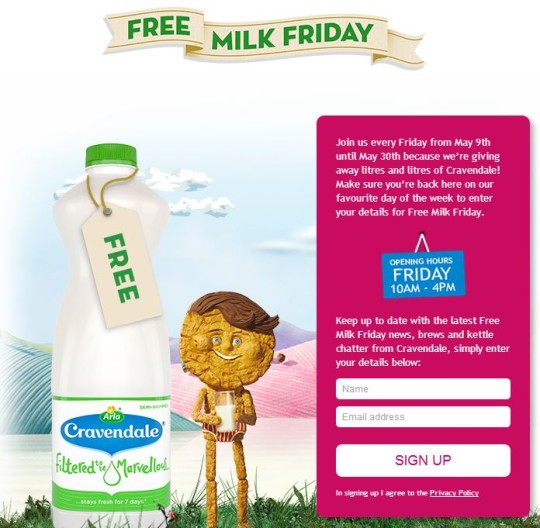 Cravendale have been running a Free Milk Friday this month, and they have 2 days left - this Friday and next.
Between 10am and 4pm on the 23rd and 30th May Cravendale are giving away 'litres and litres' of milk. Sign up on their website between those times and you'll go into the draw for one of 1500 vouchers for a litre of milk to redeem wherever Cravendale is sold.  It's not totally a freebie, but I'm guessing there are good odds at getting a voucher!