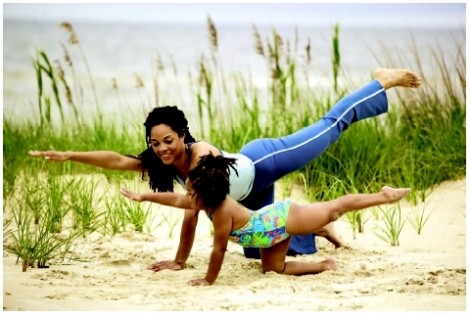 Once again the issue of overweight and unhealthy children has galloped into the news. Whether it's because children are spending too much time online or playing games on the computer, or just not being taken out into the wider world, it appears that little people are not getting enough exercise. So, here are ten tasty tips to keep your kids fit and healthy plus you get the extra benefit of some exercise too!
Kids need an hour of exercise a day. Here's how you can fill that time with activities that are both fun and rewarding.
1. Harness those green fingers
Your garden is a wondrous place of healthy activity, it is, only you need to harness it properly. Whether you have stones or grass, you will still have weeds. Inspire their competitive spirits and get them out there removing the weeds in a bid to be the one with the fullest bucket at the end.
The time outdoors – fresh air and sunlight – will do them the world of good. The Vitamin D of sunshine is especially beneficial but don't forget to put on sunblock.
Another great way of keeping them busy in the garden and encouraging them to choose going outside over sitting in front of the TV is to give them their very own patch where they can plant flowers or vegetables.
2. Toys that exercise
Instead of forking out for the latest awesome game, why not spend the money on something that will get you all exercising instead? A bike? A tricycle? A family pack of rollerblades? These are all brilliant ways of getting out and keeping fit. And you're leading by example.
3. Explore your neighbourhood
No matter where you live there is always a hidden gem around the corner. Take at least two hours a week to go on a long and lovely walk with your kids. Instead of going the time-honoured routes why not let them pick the way? Who knows what you'll find…
4. Walk, don't drive
While it can be very tempting (especially after a long day) to simply fall into the car and drive to the shops, dump those keys and get walking. At first it will be a pain but soon it will become something you'll treasure and enjoy. The effects of this extra exercise will soon be apparent in your own sense of well being, and kids will look forward to the time spent exclusively with you.
5. Make your own Total Wipeout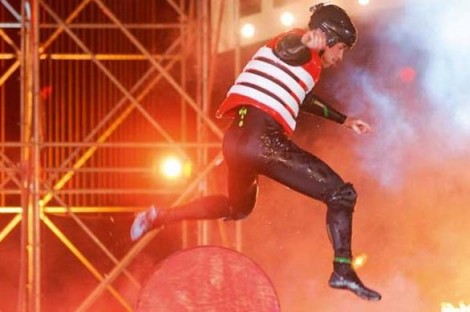 This particular TV show is a huge hit with my kids and her schoolmates. I have had to do Sucker Punch almost every night since she first discovered Total Wipeout. Since watching it is hardly healthy, why not whip up your own course in your garden (or in your lounge if you don't have a garden)?
Throw blankets over chairs to create tunnels, spread out pillows to jump onto – your imagination can run wild and kids will love it.
6. Dance, dance, dance
Do you remember dancing away in the privacy of your bedroom when you were a kid? I don't know why I stopped doing that but I do remember having enormous fun, especially when I pretended I was Madonna (it was the 80s, I can be forgiven). Stick on some CDs, especially those you haven't listened to for a while) and get down and dance.
Throw your arms in the air, jiggle and jump, wiggle your bum, shake your booty and be stupid. You'll end up breathless, laughing, and FIT!
7. Rainy day treasure hunt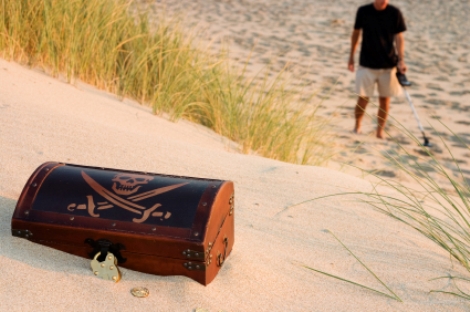 Ok, this is also enormous fun and kids will love it. Nab some items and hide them around the house. Give each child a list of the items to be found (help the tiny ones) and everyone has to get hunting. For younger kids it is a cool idea to hide things of a particular colour so they are more obvious.
8. Lounge ball
Take a fairly wide open bin and place it against the wall, roll up some balls of newspaper and play a game of Lounge Ball. This is ideal for days when it is pouring with rain or just too darn cold to set food outside. Bouncing around the lounge with glee is great fun and very energetic too. If you use real softballs that bounce just be careful of ornaments, though.
9. Go geocaching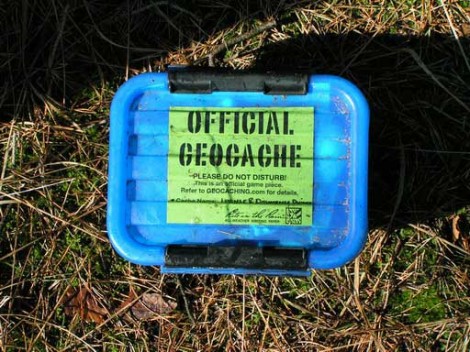 This is just the coolest thing ever. Geocaching is the real-world outdoor treasure hunting game which uses modern technology with a delicious twist. You locate a geocache on the site, use your GPS-enabled device to go and find it, uncover it, and replace it with something of your own. Genius.
10. Fly a kite
A time-honoured and wonderful activity that gets you outside, has your kids running about laughing, and offers all the benefits you could possibly want for a healthy lifestyle and ensuring your tots get their one hour a day.