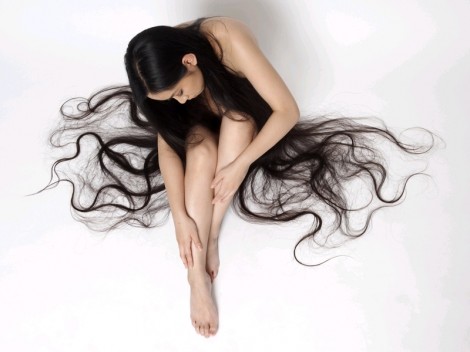 If black is the term used to describe the amazing and incredible rescue of bad hair, then this pink range of hair care products from Lee Stafford is the new, new, new black.  And I do not say this lightly. I am a hair aficionado. I love it, I understand it and I want it to be good.
Sadly I was born with what one stylist described as "a big wig". Thick, curly and frizzy, my hair is something akin to a styling nightmare. If my haircut is even a teensy bit wrong I look as if I've been tumbledried. And finding hair care products that don't a) leave it lank and lifeless as they are too full of extras b) make it frizz so much that I need an early warning system to enter a room or c) leave it feeling dirty, is well nigh impossible.
In fact, so impossible that since moving to the UK I had given up. Well not now. After using the products described below I walked out of my room with Cheryl Cole's advert hair. I didn't use straighteners, I didn't use a hair dryer and I didn't use a single drop of styling anything. My hair went soft and curly and bouncy. I spent the next few days tossing my head like a deranged stallion.

Oh yes, a miracle indeed. My top layer of dry frizzy hair that has remained stubbornly unkempt since my last run of going blonde, softened into lush curls immediately. I am smitten. The product really does take two minutes to do its thing and you can, depending on the length of your hair, get at least two uses out of one tube. When you consider that it costs £6.84 for three, that's a month and a half's worth of actual hair treatment.
So if you tend to have dry, frizzy and damaged hair and no time to spend faffing around salons (like most of us mums) then this is your lovely solution.
I colour my hair all the time. When I fell pregnant I thought you weren't allowed to colour your hair at all so that's when I found out that I was actually a lot grey! I hadn't seen my natural hair for that long. So, as you can imagine, my hair is a bit battered thanks to my proclivity to all colours under the sun.
This conditioner is not too thick and doesn't leave that slightly sticky residue that many brands do. It goes in and washes out easily and quickly and, even if you use it without the treatments, it conditions beautifully. While my hair still did a little of its frizaroo thing, it was nowhere near as bad as when I've used alternatives. The price of £4.49 for 250ml is a bargain. You only need a tiny amount so it will last, and last and last.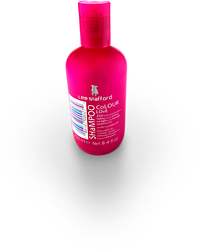 This shampoo works nicely with the conditioner, or equally as well on its own. I tried it with my old conditioner and have to admit that there was a difference. My hair loves these products. It's softer and more manageable without being heavy or oily.
I never have the time to blow dry and straighten so these products are really getting a thorough testing. My hair has to dry naturally and look lovely. I am too busy juggling work and kids to have to spend hours fiddling with hair bits and pieces. So yes, this is a lovely shampoo that doesn't cost the earth at £4.49 (the complete set for under a tenner from Boots) and does work well for dry and damaged hair.
After waxing lyrical about the wonders of the shampoo, conditioner and treatment above, it does pain me to say that this particular product was a bit of a failure. I sat patiently in the shower for the required five minutes and made sure that I followed all the lovely instructions properly.
I was so excited, after the results of the 2Minute Miracle I was on tenterhooks to return to my lovely Cheryl Cole Advert Hair. Sadly it was not as good. My hair kept a lot of its frizz and felt quite heavy and coated. This wasn't as spectacular as its friend but I must admit that it is still better than many of the products I've tried previously. A winner for dry and damaged hair and a lot of it for £6.49.