Wooden Train Set £26 @ Asda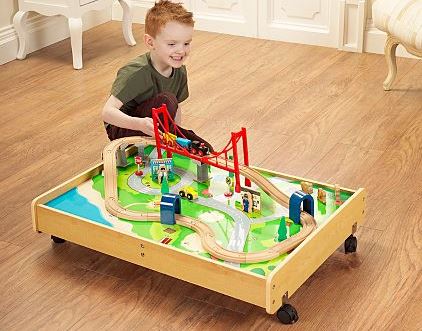 The Wooden Train Set is £26 at Asda, reduced from £35.
I can't see a specific brand on this train set, but it looks, to the eye, a little smaller than some of the other, more expensive versions I've seen on the market.
The train box set includes a wheel mounted table with a colourful printed map to place the train set over.
There are also 53 pieces of train and accessories including two figures, four animals and shops.
Also included with the set is a yellow taxi car.
The train set table becomes a storage box to keep all the train set pieces in, while the table is mounted on wheels in order to move the set around.
Thanks to mobjw at HUKD