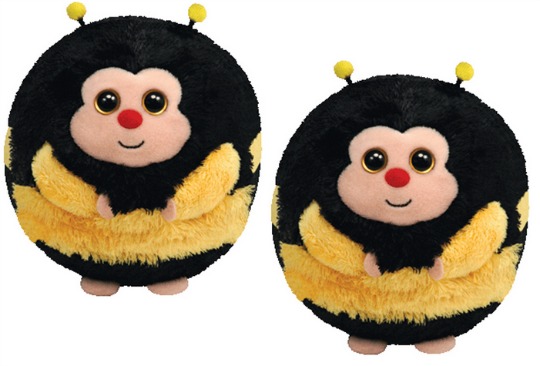 When you are little you love anything cute and fluffy, right? My boys really loved their cuddly toys when they were little and I bet if I showed my middle child the chubby Bee above he would want it. The TY Beanie Ballz are just £1 at Poundworld. These are collectable as are most TY stuffed toys are. TY Beanie Ballz sell for £4.70 at Amazon so this is a bargain.
We can't guarantee that your local Poundworld will stock these but if you are passing then it's worth checking. They are very cute and can be used to cuddle into, collect or throw about like a ball.
It has been suggested that they don't just have the one design either, as someone has said they have managed to bag five different ones.
Not sure where your nearest Poundworld is? Use the Store Finder here to see where you can bag a TY Beanie Ballz from. If you haven't got a Poundworld near you like me, then keep you eyes peeled when you go into other discount stores like B&M, Home Bargains and Poundland, as I often find the same stock in this type of stores.
Thanks to le_petit_chou @ HUKD