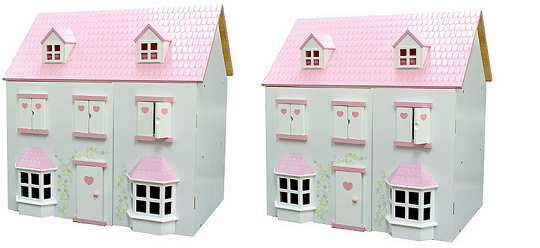 This is such a cute little gem of a deal from ASDA Direct. They have taken £15 off the price on their traditional wooden doll's house from £35 to £20 which is a saving of £15. Cute!
This wooden doll house needs to be built by you and I can promise you that there will be a little bit of swearing and thumb sucking. I got a similar one a while ago and it took ages to make, although once it is made it stands well and looks awesome. My one didn't have the cute shutters though, they are just adorable.
This doll house has three stories and children can get in through the second storey level and through the roof so they can play with their toys inside. It doesn't come with anything more than the house and the shell though, no toys or furniture is included in there so you will need to buy those separately.
Thanks to mobjw at HUKD!