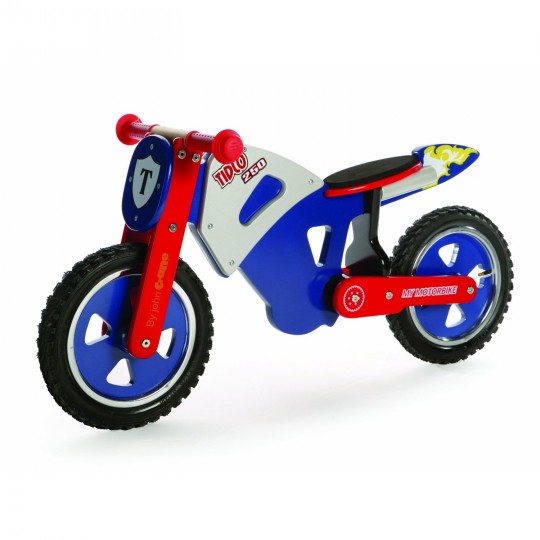 Amazon are selling Tidlo Motorbike Balance Bikes for £48.09 instead of £74.99, a 36% saving.
The Tidlo Motorbike Balance Bike is an old favourite around here. It is a 'realistically styled' motorbike balance bike which evolved from John Crane's own label toys.
The bike is bright and colourful, and promotes outdoor play which is fantastic in the lovely weather we're having today.
A balance bike is a fantastic way to promote the sense of balance, which is so essential for normal functioning. The bike has pneumatic tyres, a comfortable padded seat and easy grip handlebars. This would make a great gift for any lucky boy or girl.
One important thing to note is that it doesn't come with a bicycle pump, which can be very disappointing to a little one wanting to get on and have a ride immediately upon opening it up!