Superman Neon Light £23.98 Delivered @ Internet Gift Store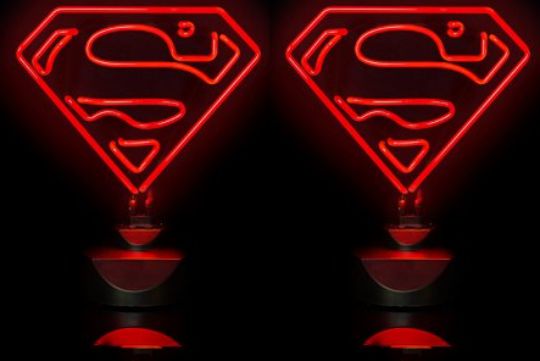 If you have an older child or teenager, it can be hard buying gifts for them. This Superman Neon Light from Internet Gift Store is reduced from £32.99 to just £23.98. Internet Gift Store are currently offering FREE delivery on all orders too.
The Superman Neon Light is red in colour and will turn any boring bedroom into a cool place to hang out.  This might even suit an older gentleman that is lucky enough to have a man cave.
The light measures approximately 9 inches high by 12 inches wide base. It could be popped on top of a chest of drawers, window sill or desk. I don't think I would use it as a reading lamp though as the light gives off more of a glow than anything else.
There are other superhero neon lamps on sale at Internet Gift Store but they are more expensive: Batman* is £32.99 delivered and Star Wars Boba Fett* is £39.99 delivered but is out of stock at present.
I have to admit Superman has to be my favourite superhero, then maybe Batman. My boys love Superman and I just know this lamp would go down a storm if I bought them one.