Snuggle Pets J-Animals Junior £9.99 @ Argos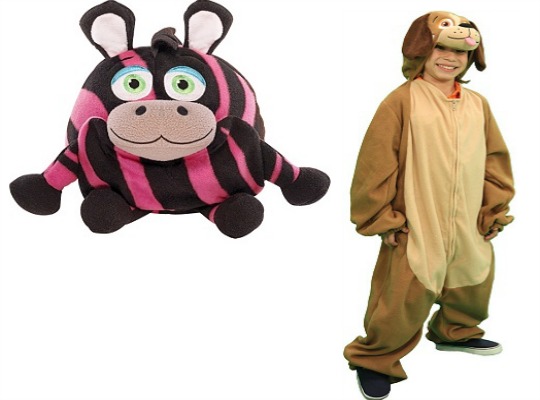 Snuggle Pets products are never off the adverts on the kid's channels. Head over to Argos and get the Snuggle Pets J-Animals Junior is now only £9.99. These come in three different designs, but you cannot select which one you want, so you are best just telling the stock picker which one you want, which may involve sending them back to the warehouse. These were originally £24.99.
These might look right rather plump cuddly toys, and I guess you could use them for that but these can also fold out as a onesie with a hood.
I must admit these look very cuddly, snugly and cosy. I do love wearing a onesie but at 30 years old I do feel a bit daft in one. Choose from Dog, Zebra or Giraffe.
These are machine washable but I don't know if they are suitable for tumble drying. If it's made from fleecy material then it'll dry quickly without. From reading the reviews it looks like this would suit children aged 5-7 years old.
You can reserve and collect from your local Argos for FREE or pay £3.95 if you wish to have the Snuggle Pets J-Animals Junior delivered to your front door.