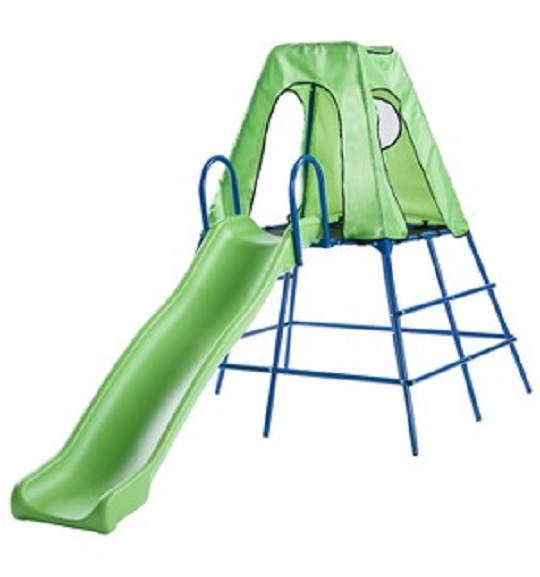 Get your kids out into the garden this summer with this sturdy and colourful climbing house with slide from Very. Normally retailing for £149, Very have knocked this little gem down to just £99 – that's an incredible saving of £50! Plus you can buy now and pay nothing for 12 months!
Getting youngsters away from the TV and computer games can be a challenge nowadays but they'll love getting out into the fresh air with this fun climbing frame with slide. It consists of a metal frame, tent and PE mat with a six foot plastic wave slide. It's suitable for kids ages 3-10 years (up to 45 kg). Please bear in mind that you'll need to assemble this at home so if you're not good with DIY best you invite someone over for tea that can wield a spanner!
Climbing and movement is excellent for developing your child's vestibular system. This sturdy and weather resistant climbing house is perfect for your child to put down neural pathways than through play. And at only £99, this is a long term investment in your child's development.