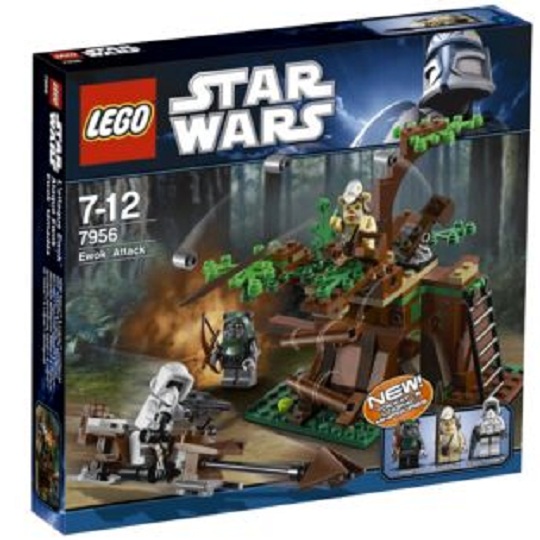 Sainsburys is has slashed the price of Star Wars Ewok Attack from £25.99 to just £19.49. That's an incredible saving of £6.50. This offer is valid until 28 May so either click and collect from Sainsburys for free or pay £3.95 for standard delivery within 3 days
My favourite Star Wars 'episode' was the one with the Ewoks. They were sooo cute and spoke in those squeaky voices. Also they had spirit. Which other tribe would launch an attack on the Imperial scout troopers with just stones and logs.. and ultimately win (with a little help from their friends)! I don't see the Leah hairdo ever coming back but the Ewoks in their treetop hideouts on the forest moon of Endor will never go out of fashion.
The set includes a scout trooper, Logray and Ewok warrior mini-figurines with various weapons and 166 bricks. Its not suitable for children under 3 years but 7 year olds and older will LOVE it.