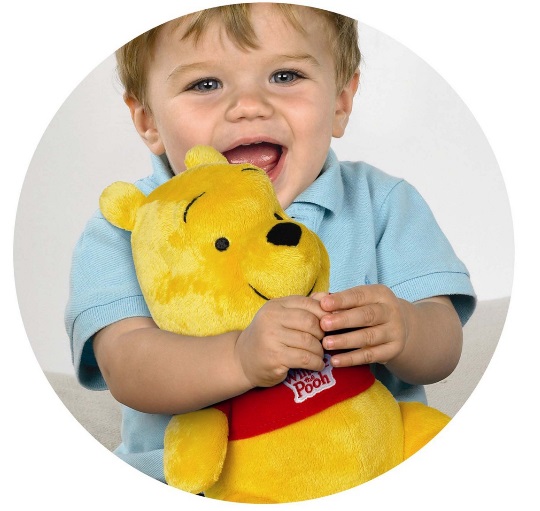 This really cute Rumbly Tumbly Pooh has been reduced by Debenhams from £27 to £13.50. A total of 50% off. But you can get another 10% off using the code FR64 to make it £12.15. The best bit is that this includes delivery, as standard delivery is free on the Debenhams' website. Not sure how long that will last, but it has been free for a while. Be lovely if it is permanent.
Can you hear Winnie the Pooh s rumbly tumbly? Lift the Hunny Pot to Winnie the
Pooh s mouth to hear the echo as he hums away to the Rumbly Tumbly song. Remove
the Pot and he will continue to happily hum along with a full tummy but not for
long!
The toy is suitable for children aged one year and older. It measures 26.5cm high, 18cm wide, and 21 cm deep. The dimensions of the box (in case you need this - for wrapping purposes maybe if it is a present?) are 32cm high, 20cm wide and 24cm deep.
The toy does require 2 x AA batteries, and a set of these are included. If you're buying as a gift I might include a set of batteries as well. In my experience, the batteries supplied don't tend to last as long as ordinary batteries, and there's nothing worse than a disappointment if the batteries don't work at all.
Thanks to xposure at HUKD!