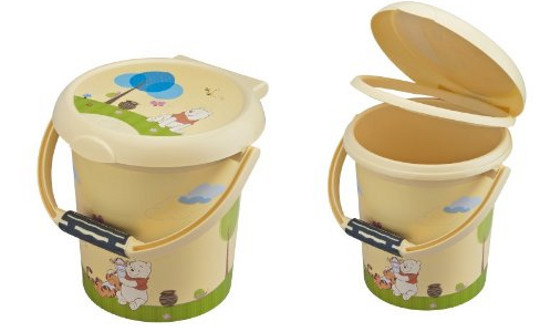 This gorgeous Winnie the Pooh Nappy Pail by Rotho Babydesign  is currently on sale for £10.37 instead of £19.99 with free Amazon delivery.
There are popular and common nappy pales about, but on a recent trip I found I needed a nappy pale and popped in to Toys R Us. They had something similar to this for less than half the price of the one we had at home and it works just s well.
This nappy pail has a handy and soft carry grip, making it easy and comfortable to use with one hand. It has an additional integrated ring so you can still put a hygiene sack inside if you want to.
Cheaper than the conventional types, and kind of cute too!