Review: Scooting Along Singing A Summer Song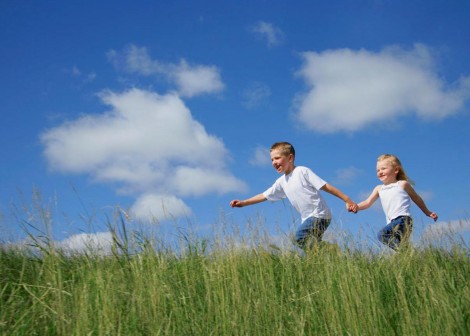 It's funny how summer affects my mood. When the sun's out and the day is warm I feel like singing cheesy songs and skipping. This probably isn't entirely fair on my neighbours. Anyway, PlayPennies HQ was sent a rather lovely scooter for review, just in time for festival fun, and that just made both my daughter and I skip and sing along...

The scooter we received was green and purple and, fortunately, already assembled. I do not have a great track record with building things (the door on the dollhouse I built my daughter for Christmas has already fallen off in despair) so the fact that a kind human had already done so was a huge bonus. 
However, my relief was shortlived. In order to ensure that I reviewed this lovely device within an inch of its life, I had to reassemble the wheels in each of the different positions the scooter allowed. You can have two wheels at the front and at the back, two in the front and one at the back, one at each end or, you guessed it, one in the front and two at the back. You get the general idea... 
The two wheels at each end position was very sturdy and a great place to start teaching my tot how to use a scooter. We decided that a trip to the park was the best place to start. Initially she was quite nervous and the narrow board meant that it was a bit difficult for her to put both feet up when she was going down a hill. 

My daughter was initially a little tentative but the fact that the scooter is so sturdy with four wheel support meant that she could make little mistakes and not fall over. They do recommend that you kit your kids out in helmets and knee and elbow pads (which we didn't do, eek) so that if they do fall it isn't too painful. The other thing I liked about the scooter was the thick, foam-filled handlebars that made it very easy and comfy for my tot to hold onto. 
The scooter is very cute and I love the fact that it is customisable to suit differing skill levels. My husband ambled in grumbling about how it was too clunky and slow for her with so many wheels and that it wasn't a very good scooter. The moment I told him he could change it at will he immediately brightened and went off to do just that. It was also at this point I invested in the aforementioned knee pads and helmet. I wanted some protection now that she was whizzing about at high speed. 
The down sides are really the narrow foot board that makes it a little difficult for tots to stand on with both feet. Also, the decorative plastic "hubcaps" (can you get hubcaps on a scooter?) fell off on our first journey. I only noticed when we got home and so had to spend a frantic 30 minutes retracing our steps about town and country to see if we could find the missing pieces. We did. And, a few days later, I left the house to do some errands and found one of these purple wheel bits on the pavement beside our car. Lucky... 

I am not impressed that those bits fall off so easily, especially since they are manufacturer attached and are simply two parts slotted together on either side of the wheels. However, you don't need them on the scooter. I simply took them off to avoid having to traipse around looking for them all the time. 
Another fantastic feature is the fact that this scooter can be easily folded in half for storage. You pull out one lever and, whaboom, your scooter is neatly compacted and can fit into a teeny little space. We are completely out of storage space (I think we might be hoarders, a bit) so this is a fantastic feature. In fact, for the price of £19.99 (cheaper at Amazon) this is worth paying for on its own. 
And Finally
This scooter is solid and reliable and my daughter has rapidly progressed from the four training wheels to zipping around on two wheels in total. It is suitable for ages two until around five (when they'll want a bigger one), tough enough to bounce over cement, stone, and uneven surfaces without collapsing, and it (brilliantly!) folds in half. 
You can nab these in colours for boys and girls and, other than the random falling off of mini hubcaps, is good quality. And this is the perfect time to get them used to using a scooter as the school year is soon to begin and this is a great way to travel.